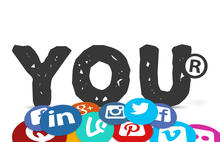 In this session, you'll learn how to best market yourself via LinkedIn. Allow your future candidacy to shine by gathering helpful tips to elevate your profile to All-Star status. Please bring your mobile devices and be prepared to have them out during the session, as you will be able to update your LinkedIn profiles during the session. Be prepared to understand what recruiters look for when searching for talent on LinkedIn.
Please create a user name and login for Linkedin via mobile or desktop before attending the breakout session.
Presenter:
Breakout Session Presenter
Award Winner
Denval Lawrence is a Managerial and Professional Recruiter in Human Resources at Yale University, where he works to find top future talent and create strong candidate pipeline strategies for Information Technology, Human Resources, Environmental Health & Safety, Administration and Neuroscience. He has been at Yale for 2 years. Before that he was a Global Talent Acquisition Professional for Verizon where he worked in virtual talent acquisition for IT, Sales, & Customer Service. He graduated from Strayer University's Jack Welch Management Institute in 2016 with an MBA in Human Resources Management and Southern Connecticut State University with a B.S.
Denval is the Co-Chair and Co-Founder of Future Leaders of Yale's Lean-In Mentorship Program. He is also on FLY's Mentorship and Steering committee. Denval is committed to helping our young professionals community become experts in virtual talent acquisition.  At Yale, he spends much time finding talent and building pipelines via social media. He is also dedicated to growing Yale's future workforce as well as further creating a platform where young professionals' voices are magnified and strengthened throughout our community.
Submission:
Marinda Monfilston
As the Co-Chair and Co-Founder of Future Leaders of Yale's (FLY) Lean In Mentorship Program, Denval Lawrence has been instrumental in creating a program that has not only impacted the way mentorship is viewed at Yale University, but has also aided in shaping Yale's future talent and leadership, by providing numerous avenues of knowledge and access to key resources within the community. Under Denval's leadership for the 2017-2018 academic year, FLY offered a group mentorship program (a new approach) through which young professionals could learn to lean into their careers. Over five sessions (Be Your Own Job Architect, Overcoming Ageism, Getting on the Leadership Lane, Challenges in the Work Environment, and Navigating Your Career at Yale), 326 program participants (about ten times more participants than when the initial one on one mentorship program launched in 2014) heard valuable advice applicable to their own career progression, learned strategies for dealing with workplace challenges, and gained knowledge from experienced perspectives. In the 2018-2019 academic year, the program has already engaged over 200 participants in its first two sessions (Creating Meaning in Your Work and Managing Up and Down); further demonstrating the tremendous value of this program to all involved.
Allyssa Antunes (nominated for Mentor)
Since arriving at Yale University in 2016, Denval did not hesitate to jump right into a role as co-chair of FLY's Mentorship Program. Along with co-chair, Julia, he assisted in revamping the mentorship program into a series of yearlong programming events, touching hundreds across campus. If I call on Denval to assist with reviewing a resume, job description, or just for career advice for myself or others – he never turns away. For these reasons I am nominating Denval Lawrence for the mentor award.